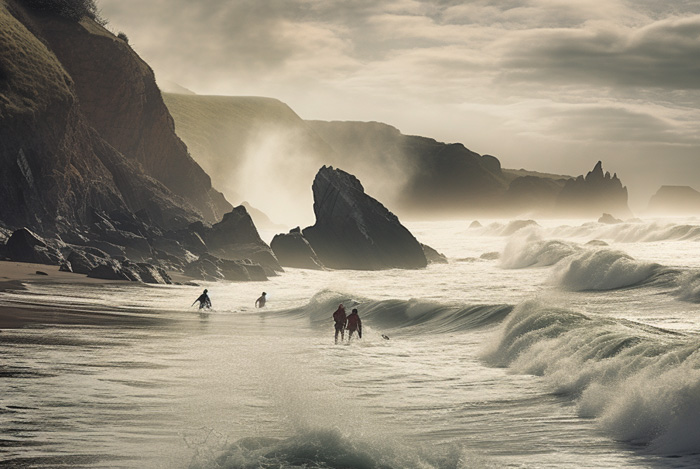 Dive into Adventure on Pembrokeshire Beaches
Nestled along the rugged coastline of southwest Wales, Pembrokeshire beckons water enthusiasts with a thrilling array of aquatic adventures. Whether you're an adrenaline junkie seeking a rush or a nature lover yearning to explore marine wonders, Pembrokeshire offers an irresistible playground. Join us as we dive into the top water activities that promise unforgettable experiences amidst the stunning coastal landscapes.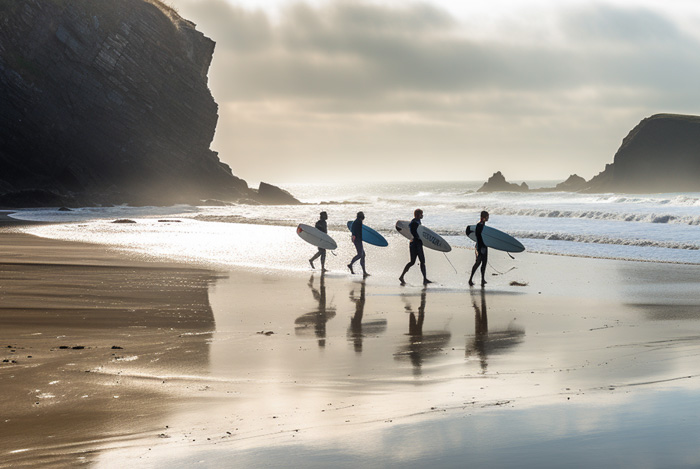 Surfing – Ride the Waves of Pembrokeshire's Beaches:
Pembrokeshire boasts some of the best surfing spots in the UK, catering to both beginners and seasoned surfers. The golden sands of Whitesands Bay and Newgale Beach provide consistent waves for learning and honing your skills. Rental shops such as "Surf's Up" and "Wave Riders" offer top-notch equipment for rent. Novices can sign up for lessons with experienced instructors to ride the waves confidently.
Kayaking – Paddle Through Coastal Marvels:
Embark on a kayaking adventure along Pembrokeshire's dramatic coastline to witness hidden caves, secluded coves, and breathtaking rock formations. Launch your kayak from popular spots like Tenby or Solva and explore the enchanting Blue Lagoon at Abereiddy. Local outfitters like "Sea Kayak Guides" offer guided tours suitable for all skill levels, ensuring safety and a deeper connection with the marine environment.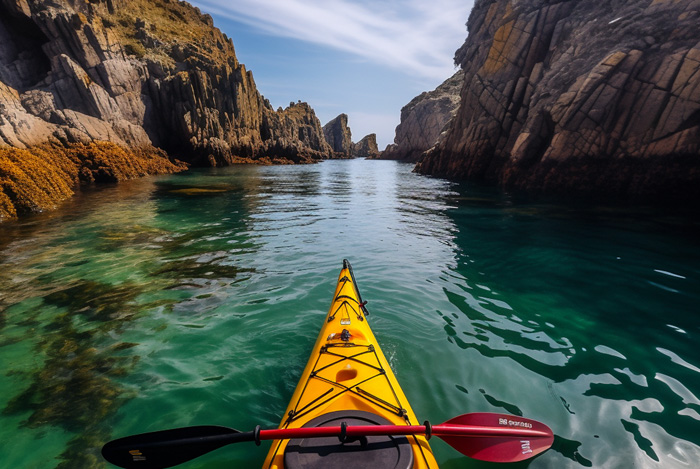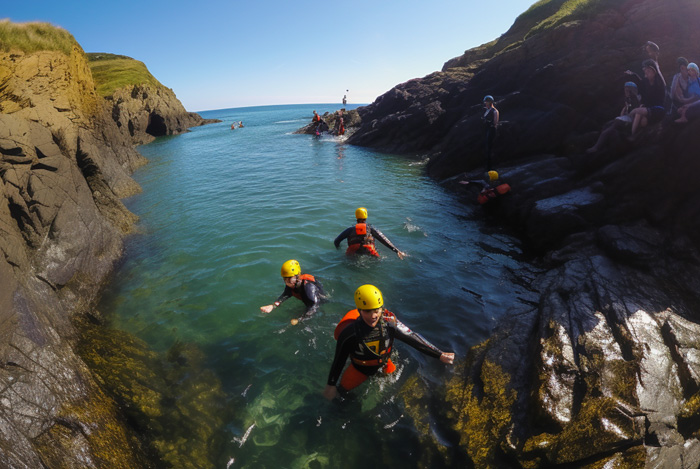 Coasteering – Conquer the Cliffs and Waters:
For the ultimate fusion of thrill and exploration, coasteering is an adrenaline-packed activity unique to Pembrokeshire. Traverse the coastline, navigating cliffs, jumps, and sea caves with expert guides. Abereiddy Bay and St. David's Peninsula offer prime locations for coasteering. Outfits like "Pembrokeshire Adventure Centre" provide guided coasteering tours that blend adventure and natural beauty.
Boat Tours – Sail into Nautical Wonderlands:
Set sail on a boat tour to discover Pembrokeshire's marine wonders from a different perspective. Hop aboard a wildlife-watching cruise to spot playful dolphins, majestic seals, and a variety of seabirds. Venture to the offshore islands of Skomer and Skokholm for a glimpse of puffins during the nesting season. "Pembrokeshire Boat Trips" and "Thousand Islands Expeditions" offer captivating boat tours that reveal the region's rich marine diversity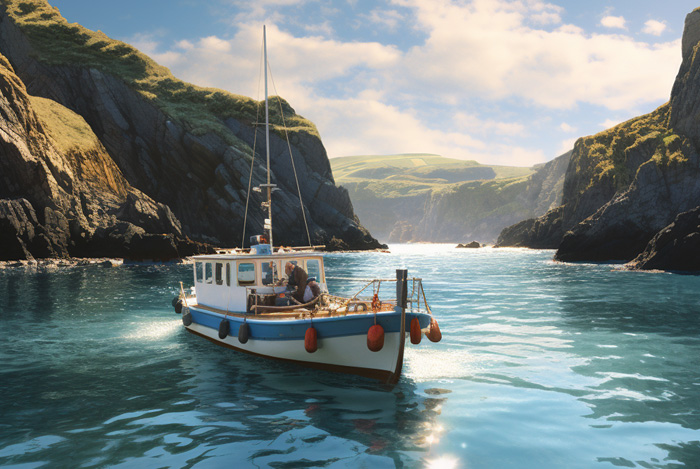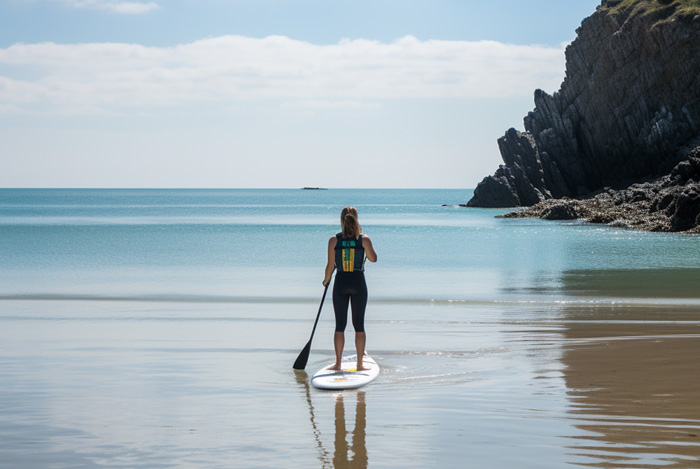 Stand-Up Paddleboarding – Serenity on Calm Waters:
For a more serene water experience, try stand-up paddleboarding (SUP) on Pembrokeshire's tranquil estuaries and inland waters. Explore the tidal creeks of the Cleddau River or glide across the calm waters of Dale Bay. Rent a SUP board from "Paddle West" or "Haven Water Sports" and embark on a self-guided journey through serene landscapes.
Pembrokeshire's diverse water activities cater to every adventurer's whims, from those seeking an adrenaline rush to those yearning for a peaceful connection with nature. Whether you're riding the waves, exploring sea caves, or witnessing marine life in its natural habitat, Pembrokeshire's coastal playground promises an unforgettable experience. So, don your wetsuit, grab your paddle, or secure your life jacket – a world of aquatic wonders awaits you in this captivating corner of Wales.