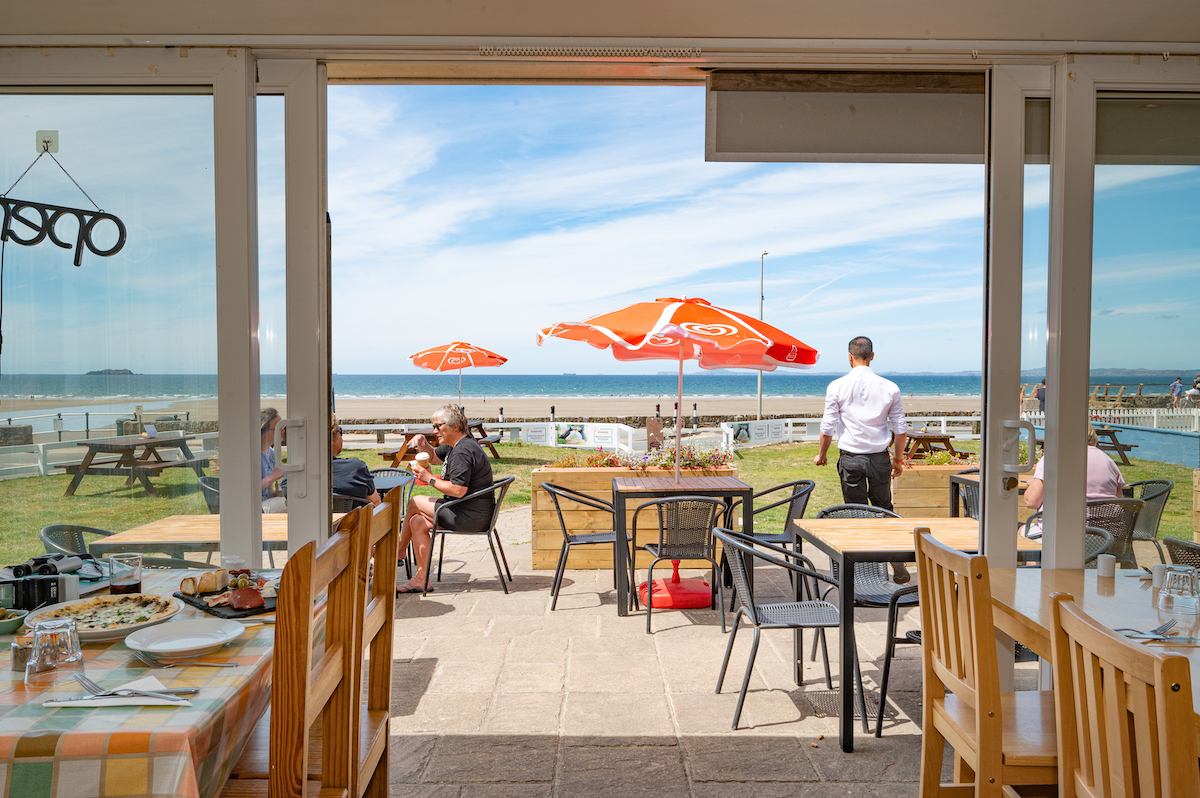 Italian dining by the sea
Our Restaurant & Pizzeria
will be open for you, from morning to night to warm you after a bracing winter's walk on our Blue Flag beach, or offer a cooling space and delicious food after a warm summer's play on the beach.
We change our menus, both the main Italian menu and our pizza menu every winter and summer to provide Italian dishes and pizza toppings that are perfect for the season. (Served from midday, every day)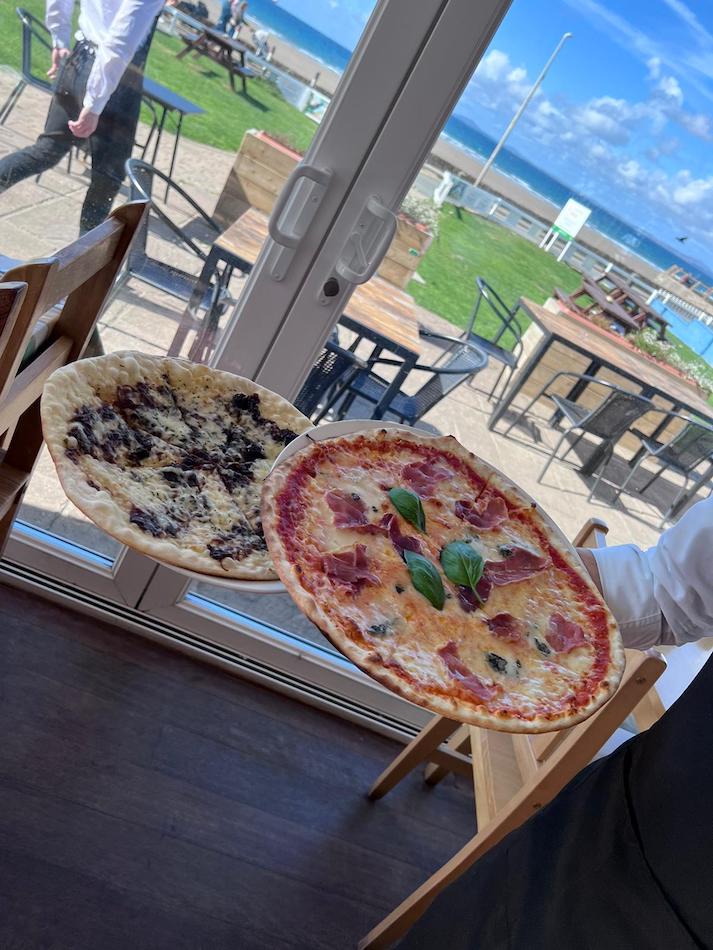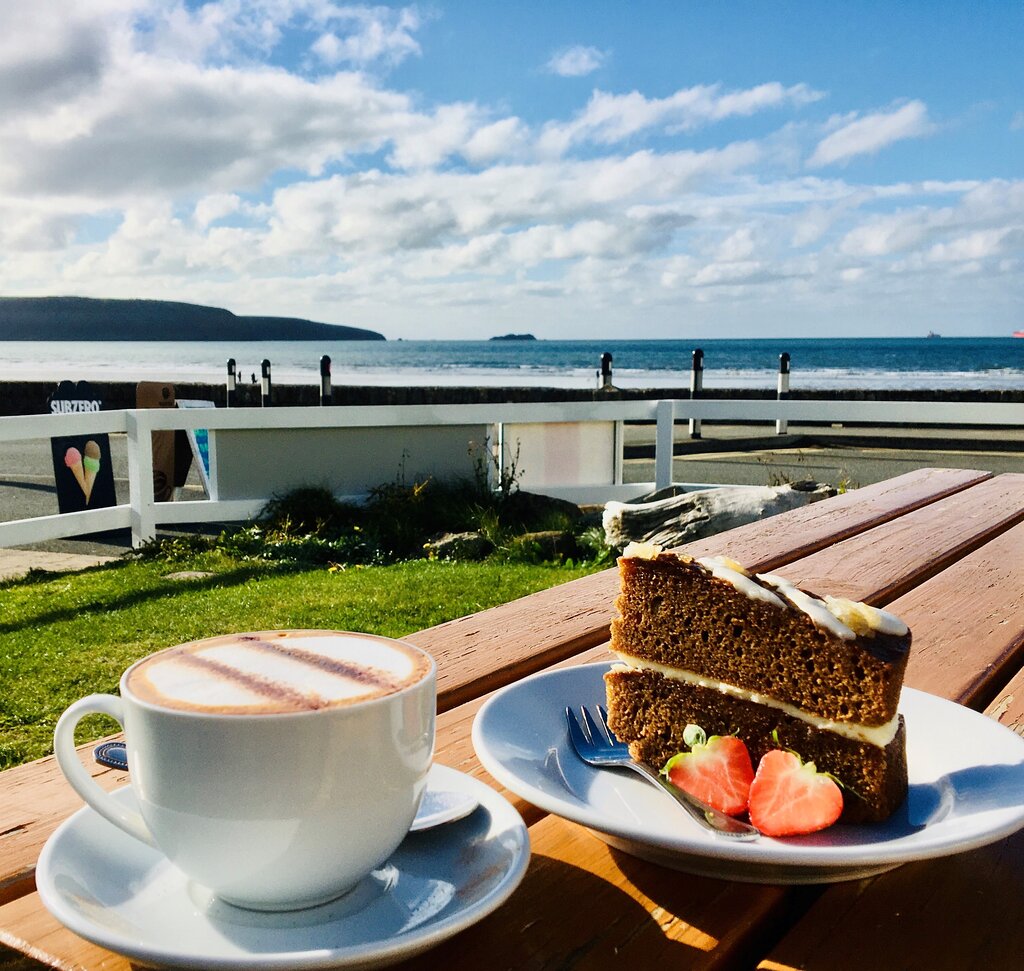 Coffee, delicious cakes and ice creams are available all day.
Paninis and salads are available until 3pm.
We are fully licensed, with delicious local ales – and cocktails!
Perfect to enjoy in our beachfront garden.
Reviews
Hear direct from our customers just why our seaside accommodation in West Wales is perfect for your next holiday in the UK.
Absolutely loved this place, great location and lovely staff and great tips from Helen the owner on what to do while in the area. Great for coeliacs too, gluten free Italian restaurant with GF pizza, pasta, bread and cakes and GF breakfast too. Can't wait to go back.
Our third visit and still as fantastic as ever. And the seafood pizza was extraordinary. Helen was as helpful and charming as before… nothing is too much trouble. Thank you Helen and team…we'll be returning next Spring
We often enjoy the lovely pizzas at the Anchor Guest House. On this occasion we chose from the pasta and specials options and were very happy with that decision. Husband enjoyed a healthy portion of Pappardelle Bolognese – "fresh pasta, rich, perfectly seasoned bolognese." I chose a stuffed chicken dish wrapped in prosciutto ham and served with crispy sauté potatoes, and a creamy mushroom sauce. The sort of meal you hope to be served when you head out. The sunset view was the icing on the cake (that and the desserts of course!)
The Anchor also runs the Sunshine Italian Bistro. Also the food was wonderful and well worth waiting for. You can see the pizza's being hand made. Worth waiting for. Lastly a mention for the staff who are efficient, well organised and brilliant with all the customers and guests. We'll be back next year!!
During our Broad Haven holiday had great welcome at the Anchor. Coffees and cake over looking the beach, classic thin based pizzas and a evening meal watching the sunset. Always got a great welcome.
We had a pizza in the evening and a cold cider overlooking the crashing waves. …at the end of a lovely sunny day. We felt really looked after. …will definitely be back again. 🙂 thank you for all your help and making it a relaxed and enjoyable visit.
Very cosy, clean and comfortable stay (two nights) Wish it was longer. Beautiful view form the lounge looking out to St Brides Bay. Excellent breakfast and the kids loved the homemade pizza's in the evening!