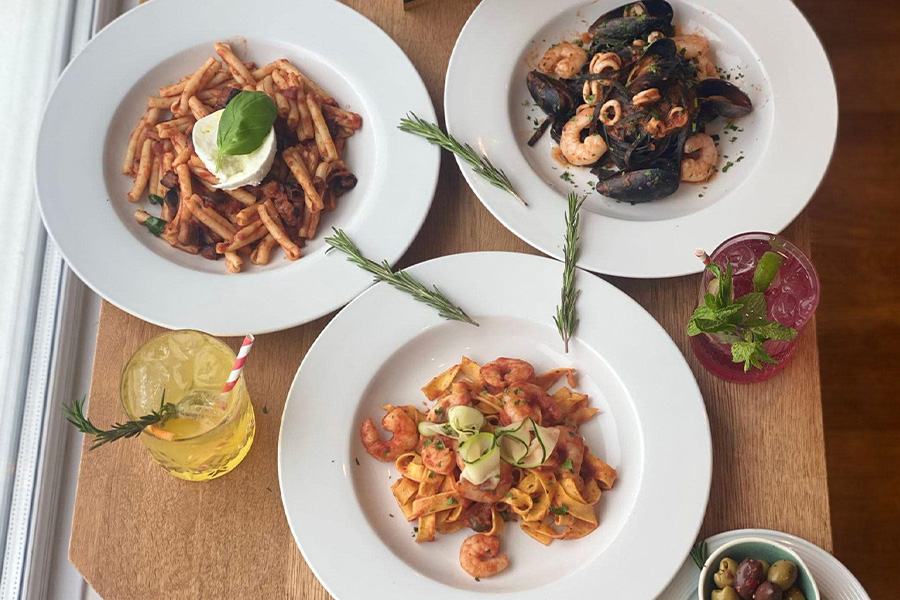 Authentic Italian Cuisine
Indulge in Authentic Italian Cuisine
Embark on a tantalising culinary journey at Sunshine Italian Restaurant, a hidden gem nestled in the picturesque coastal town of Broad Haven. Renowned for its authentic
Italian cuisine and charming ambiance, this delightful eatery is an integral part of the vibrant dining scene next to Anchor Guest House. Join us as we explore the irresistible flavours, warm hospitality, and coastal charm that await you at Sunshine Italian Restaurant.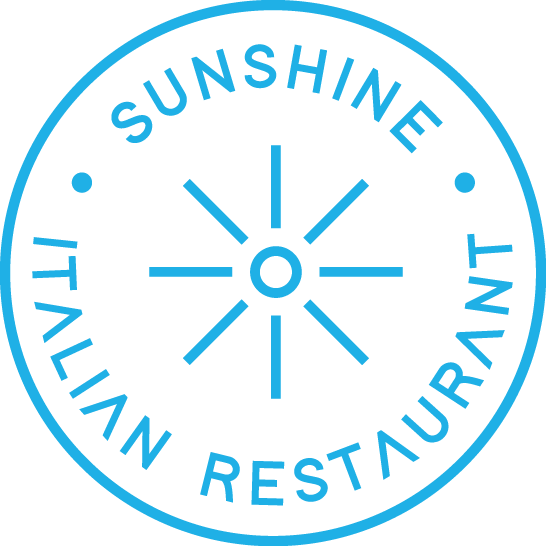 Prepare your taste buds for an unforgettable gastronomic experience at Sunshine Italian Restaurant. With a commitment to authenticity and quality, the skilled chefs craft each dish with passion and expertise. From traditional pasta dishes like rich and creamy carbonara to indulgent Risotto Pesce, every plate is a testament to the flavours of Italy. The menu also showcases a delectable selection of fresh hand-made pizzas, topped with the freshest ingredients and cooked to perfection. Each bite is a symphony of tastes, transporting you to the sun-drenched landscapes of Italy.
As you step into Sunshine Italian Restaurant, the coastal charm of Broad Haven engulfs you. The restaurant's close proximity to the beach allows you to relish breathtaking views and savour the soothing sounds of the waves. The atmosphere is infused with a relaxed, seaside ambiance that enhances your dining experience. Whether you choose to dine indoors or on the charming outdoor patio, you'll be captivated by the beauty of the coastal surroundings.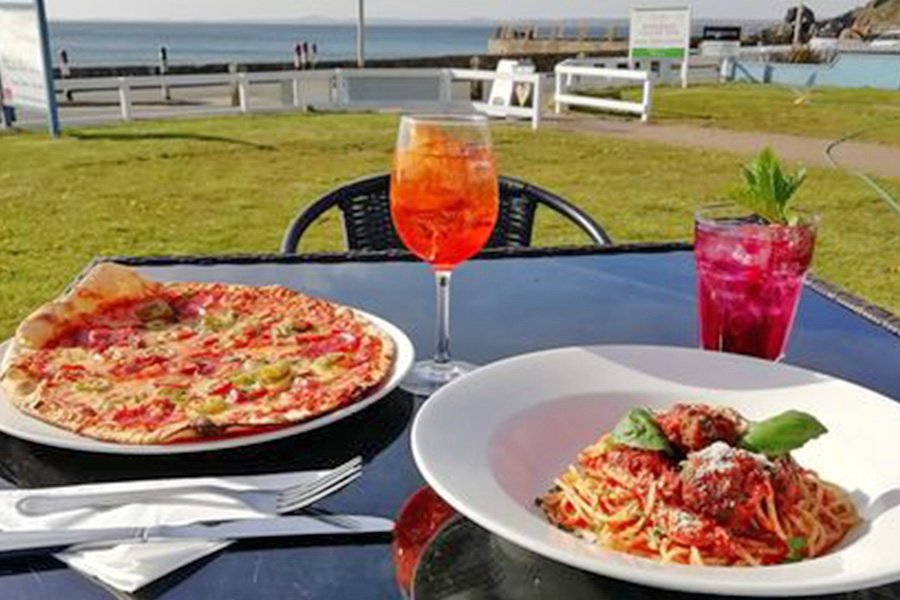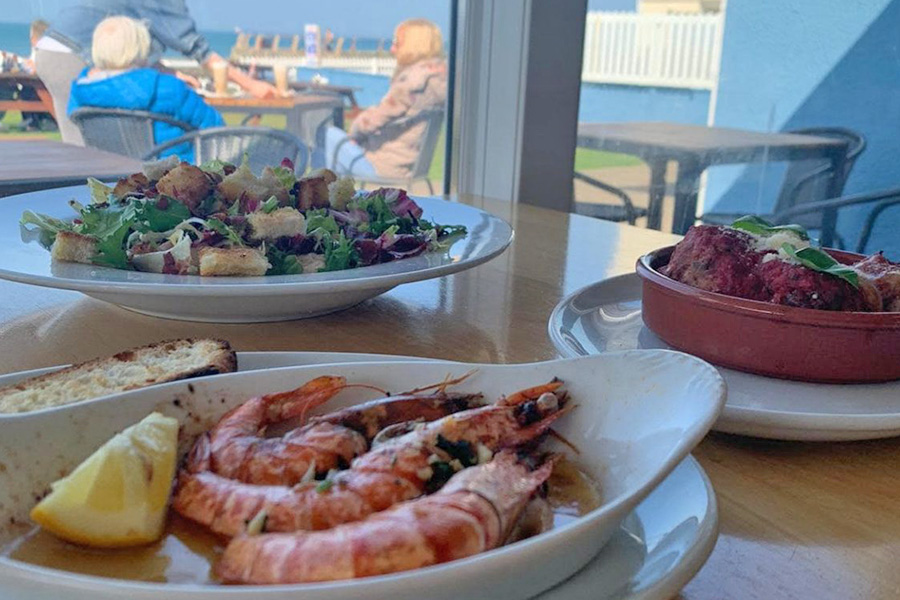 At Sunshine Italian Restaurant, we understand the importance of including your four-legged companions in your dining experiences. Embracing a dog-friendly policy, we welcome your furry friends to join you on the patio, ensuring that your whole family can enjoy a memorable meal together. Our attentive staff will provide water bowls and a warm welcome, making sure that both you and your beloved pets feel right at home.
Sunshine Italian Restaurant caters to your culinary cravings all day long. Whether you're seeking a leisurely lunch, a romantic dinner, or a quick bite between beach adventures, our friendly staff is ready to accommodate your needs. Their warm smiles and attentive service create a welcoming atmosphere that adds a touch of hospitality to every meal. From recommendations on wine pairings to ensuring dietary preferences are met, our staff goes the extra mile to make your dining experience truly exceptional.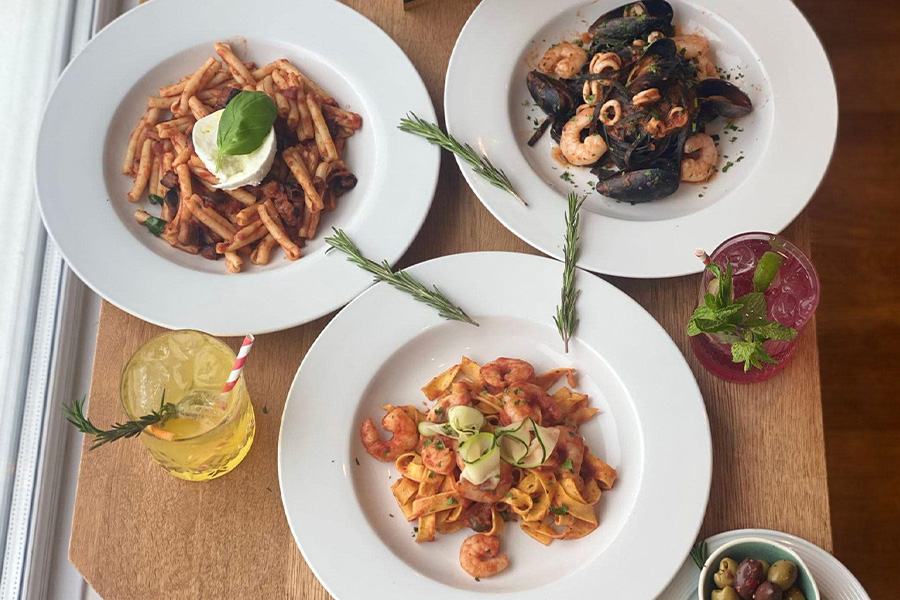 No visit to Sunshine Italian Restaurant is complete without savouring their mouthwatering pizzas. Available to dine-in or take-away, baked to perfection each pizza boasts a crispy, thin crust and a harmonious blend of fresh, flavourful toppings. From classic Margherita to inventive creations featuring locally sourced ingredients, every slice is a celebration of Italian culinary artistry. The tantalising aromas, the perfect balance of cheese, sauce, and toppings, and the satisfying crunch of the crust combine to create a pizza experience that will delight even the most discerning palate.